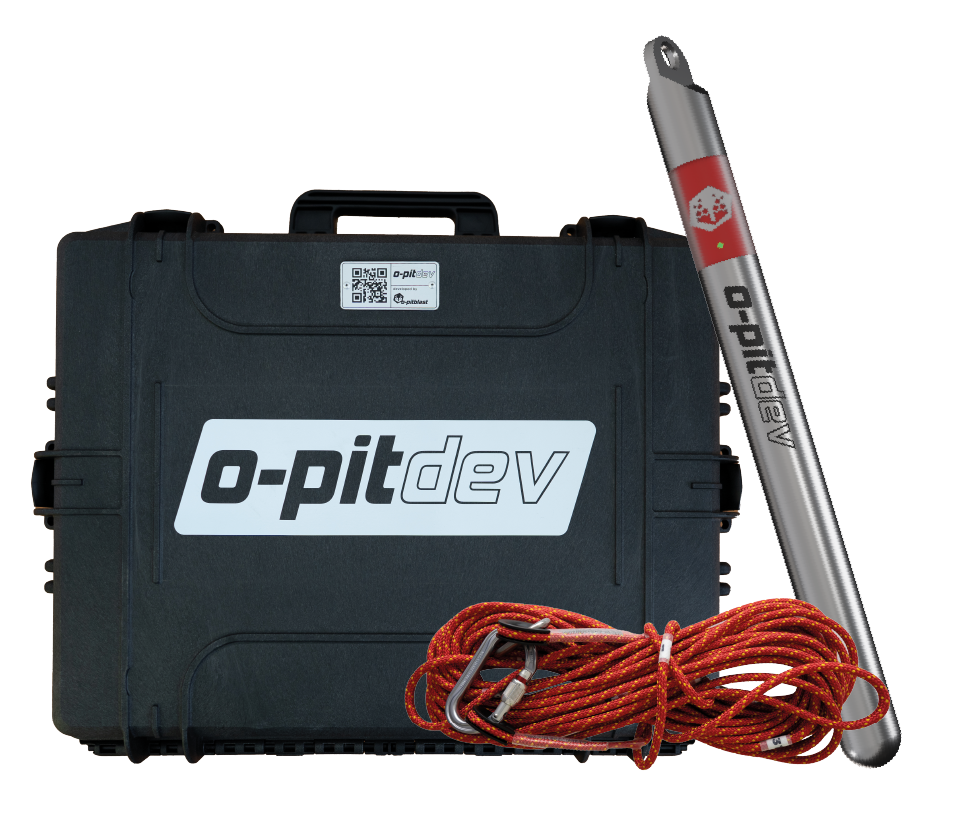 O-Pitdev is a revolutionary solution for measuring borehole deviations in quarries and mines. Developed by scientists and researchers who understand the needs of workers on the ground, O-Pitdev features cutting-edge technology for faster and more precise measurement readings. Its waterproof and shock-resistant design makes it ideal for non-metal operations, and it is highly efficient for 360º measurements.
• Quick release rope system.
• Direct connection to the O-Pitdev App: data transmition directly to O-PitCloud, giving the user immediate access to all projects.
• Bluetooth 4.2 makes it easy to transfer information between the smartphone and the probe.
• Structure made of AISI 304 stainless steel.
• 100% waterproof.
• Ergonomic nose that makes it easy to operate even on the most inaccessible boreholes.