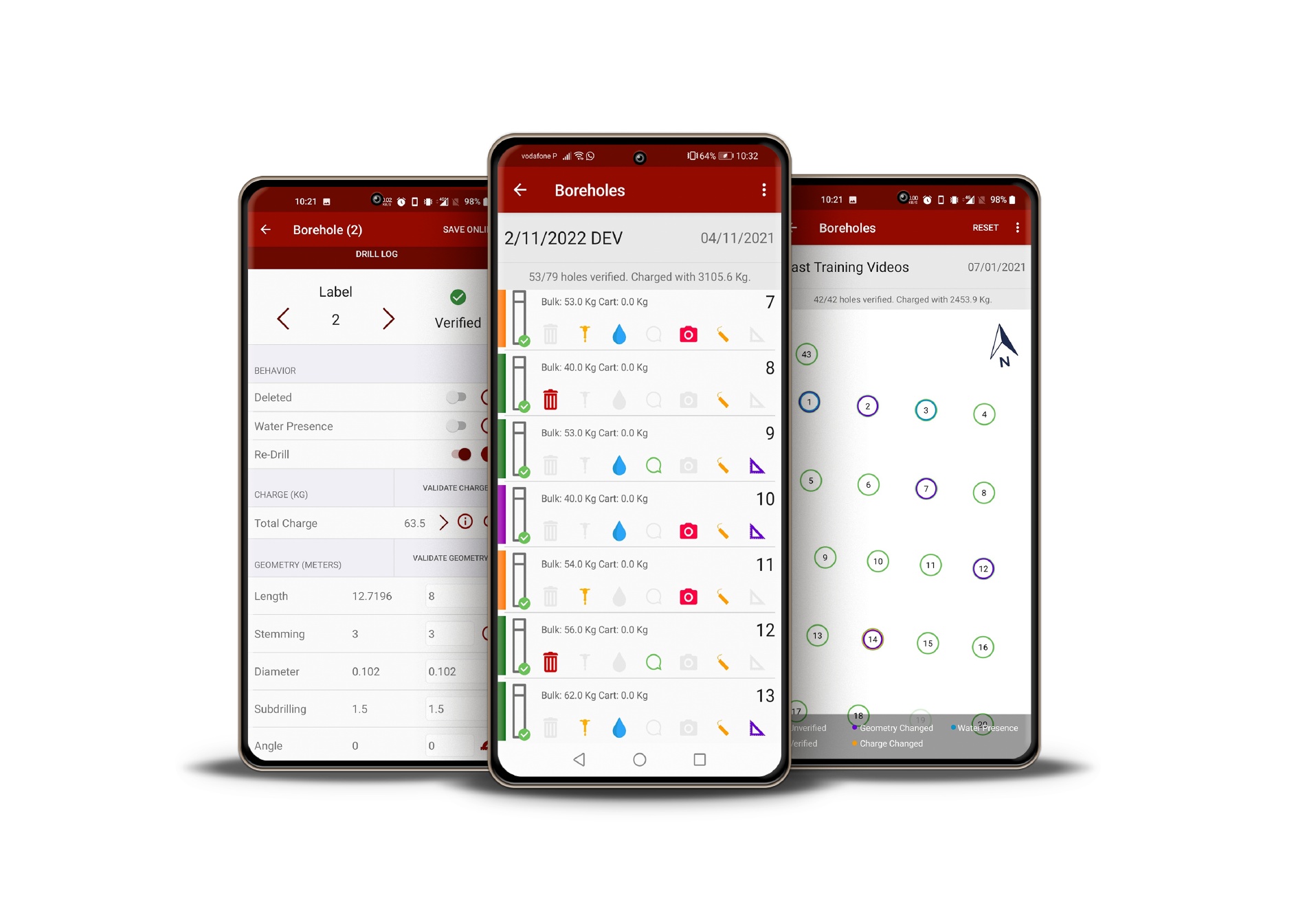 O-Pitapp is an innovative QAQC app that allows you to capture real data from the field on drill and blast operations. With O-Pitapp, you can capture real explosive kgs, stemming, hole length, and operation deviations from the plan, among other valuable KPIs. This app is a must-have tool for optimizing your drill and blast operations.
Key features include:
• Online control of blast projects.
• Blast plan download via O-PitCloud®.
• Introduction of hole's real data, such as: length, inclination, position, azimuth, diameter, stemming height and water presence.
• Blast hole removal or addition of bulk explosives and cartridges' Kg's.
• Upload of blast holes.
• Blast report generation.